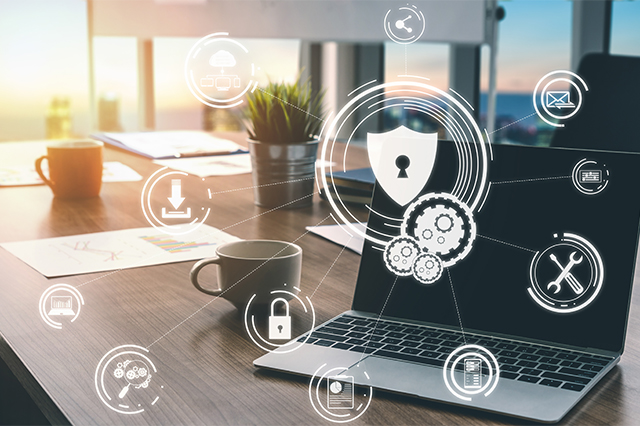 Microsoft Ignite Table Talk – Data Protection meets SaaS: An IT Love Story
September 28, 2020
By Zack Brigman – Senior Manager, Product Marketing
At this year's virtual Ignite event, Microsoft's annual conference for developers and IT professionals, Commvault was a partner sponsor showcasing Azure-centric data management and data protection – including Metallic SaaS solutions.
The conference's many sessions were centered around how tech and innovation are meeting this moment of change and uncertainty, as the recent pandemic ushers in a new era of remote work. This has challenged businesses to migrate to the cloud faster, adopt new productivity tools (like Office 365) overnight, increase security measures to mitigate cyberthreats, and safeguard more data at the edge. So how does SaaS data protection help to solve for some of these challenges?
Metallic offered a table topics session featuring Dave Ngo, VP, Metallic Products and Engineering, Janet Giesen, VP of Operations and GTM, and Hiran Perera, Principal Product Manager. This interactive fire-side chat, moderated by thought-leader Dez Blanchfield, focused on the unique benefits of SaaS-based data protection. In case you weren't able to join live, here are some highlights from the conversation:
The Role of SaaS Data Protection in Modern Cybersecurity
As both a concept and technology, SaaS has undergone an incredible evolution and is now the fastest-growing cloud initiative in the industry. There were some great questions about what inspired Commvault to deliver SaaS data protection and how it's impacting the role of today's backup admins. Here's what our experts had to say:
Shifting mindsets. Many customers have evolved their approach to application management, divesting themselves from the inflexibility and uncertainty inherent with traditional models.
All-inclusiveness. There is a growing appetite for end-to-end experiences, as SaaS is enabling customers to scale their protection to cover new areas – with a simpler, all-inclusive consumption model.
SaaS for SaaS. The proliferation of more SaaS applications has created a stronger demand for "SaaS for SaaS", a concept that embodies safeguarding SaaS apps via SaaS data protection.
The Long-term Benefits of SaaS
In a recent IDC report, it was estimated that 90% of organizations expect to use cloud for at least a portion of their data protection strategy1. How does the Metallic team see SaaS-based data protection benefiting its clients?
For admins, Metallic means the ability to move data to the cloud rapidly, eliminating the guesswork and legwork necessary to maintain the environment. Admins can be up and running in minutes, without compromising scalability or performance.
For the bottom-line, it means long-term TCO. Businesses are getting savvier about their total cost of ownership, and Metallic SaaS data protection provides a higher ROI without sacrificing on functionality or protection.
For business continuity, it means safeguarding your data against today's threats. The recent pandemic has driven an increase in ransomware and cyberattacks, causing IT leaders to shift their strategies. With Metallic, customers can defend data across their remote and hybrid environments – providing anomaly detection and air gapped immutability to ensure data is always recoverable in the face of attack.
Top Considerations for SaaS and Organizational Data
With many considering switching to SaaS data protection, the Metallic team provided several key considerations for today's landscape:
Endpoint protection. In today's remote world, protecting data at the edge is critical – but often overlooked. Businesses should prioritize safeguarding laptop data, keeping their newly remote workforce insulated from today's threats.
Robust protection. From flexible recovery controls, to granular search, to anomaly detection, SaaS data protection doesn't mean trading off key functionality for ease of use. Proper SaaS means the best of backup and recovery with the best of simplified management.
Shared responsibility. As new applications and workloads enter the business, it's important to understand where the responsibility of data protection lies. For many SaaS applications, for instance, it's the customer's responsibility. Understanding the role vendors play is crucial in ensuring your data is comprehensively protected.
Final Thoughts and Forecasts
At the end of the hour, the team looked ahead to 2021, where it's estimated that more than 50% of enterprise workloads and data will be in a public cloud. How will Metallic advance over the next decade to remain on the cutting edge of SaaS data protection?
Increase platform scale and availability, extending the reach of hybrid and cloud data protection.
Less fragmentation, reducing silos and data sprawls across environments.
Evolving role of the admin, requiring new mindsets and training to protect data effectively.
Intelligent data management, helping businesses go beyond protection and satisfy data regulatory compliance and governance across workloads.
Do you have any questions for the Metallic team? Want to learn more about how SaaS data protection can be implemented in your business? Contact us today.
Source:
IDC, SaaS Backup and Recovery: Simplified Data Protection without Compromise, November 2019
---