A free trial designed for your real world
Try it free for 30 days.
Join the other 2,000+ customers using Metallic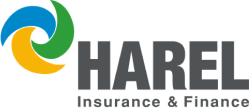 Client Testimonials
But don't take our word for it … hear from industry-experts on how Metallic gives the best of enterprise-grade protection for their organizations.
Kristen Smith
Manager of Technical Services & Support | Linamar
"Their support is responsive and reliable. The entire Commvault team always goes above and beyond every time, for every interaction."
Benjamin Roper
Manager of Technical Services & Support Enterprise Backup and Recovery Specialist | Parsons
"For me, [Metallic] works great and it does exactly what it says it does. I love having it."
Mark L.
IT Admin | Software Company
"Metallic for O365 is very easy to setup and maintain. It makes life easier for our busy team. It has been a set it and forget it solution. Metallic's support and success teams are receptive and helpful."
Brian L.
President | Small Business
"Once it's setup, it is easy to use. [I have] confidence that everything is there when I need a backup."
IT Manager | Construction Company
"With Metallic, we now have robust, reliable backups. The wealth of information in a highly customizable dashboard/report format is incredible to have."
Marlo Alexander
System Administrator | Transportation Company
"This solution gives me full insight without having to use other products, metrics, or reporting tools."
John Gagliano
Aviation Attorney | Gagliano Law Offices
"In terms of the speed of backup, it operates seamlessly, so I'd rate it as excellent… with my daily use and workload, quite honestly I don't even notice when it backs up."