Your world runs on data — so let's protect it
Metallic multi-layered security delivers a hardened approach to data protection and compliance, to comprehensively safeguard your critical data – wherever it lives.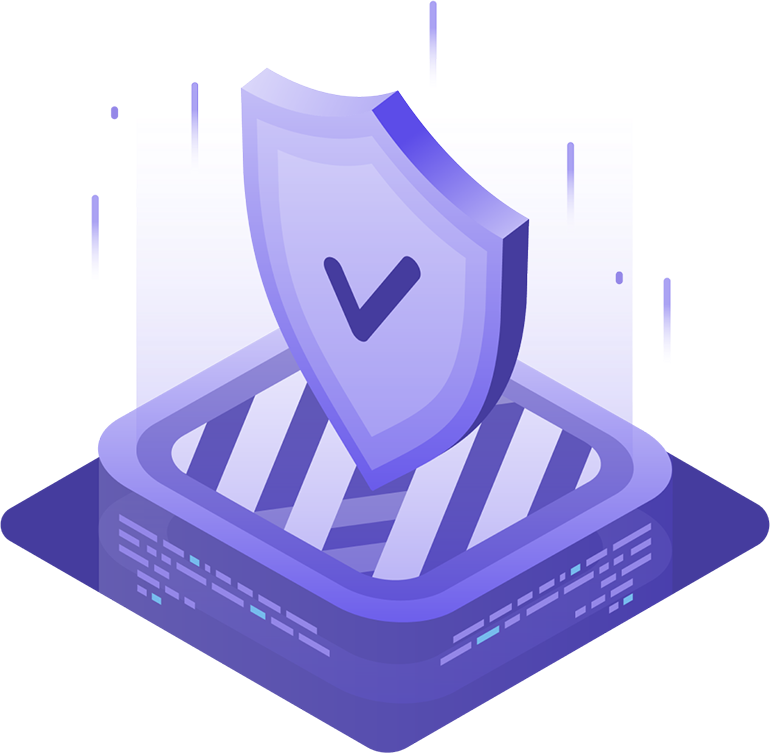 Cyber attacks are surging.
Be ransomware ready.
Bad actors are getting smarter, and bolder. As emerging and sophisticated ransomware attacks pose new threats to businesses, a proactive and well-rounded data security approach has never been more important. One that both reduces the risk of an attack, while lessening the impact of a successful breach.
With a proven, multi-layered security approach, Metallic™ SaaS Backup enables customers to safeguard critical endpoints, SaaS applications, and hybrid cloud workloads now and in the future.
Virtually air-gapped backup copies, isolated from customer environments
AES256 data encryption, in-flight and at-rest
Zero-trust access controls with role-based, SSO, SAML authentication protocols
AI-powered anomaly detection, to spot abnormal file access patterns in data
Rapid recovery, with in-place, out-of-place, item-level, and mass restore options
Industry-leading best practices built-in, including GDPR, ISO27001, and SOC 2 type 2 compliance
FedRAMP High Ready, meeting the US government's most stringent data security standards
Intuitive eDiscovery for legal and regulatory compliance
Data protection plays a critical role and represents your last line of defense. Securely back up and restore data fast to avoid costly downtime, lofty payouts, and instill stronger business continuity.
Rapidly recover from attacks.
Protect.
With multi-factor authentication, at-rest/in-flight encryption, and zero-trust access controls baked-in, Metallic offers a hardened, enterprise-grade security model to limit internal lateral movement, external data loss.
Preserve.
With a 100% cloud-native architecture, Metallic backups live in a separate security domain and different format from source data – delivering a virtual-airgap between customer environments and backup copies and operations.
Recover.
Built-in deduplication, compression, and flexible recovery options eliminate redundancies while ensuring data copies are highly available for quick and reliable restoration.
Trusted security for proven data protection, including:
Flexible offerings for your data protection needs
Fully-managed storage targets
FedRAMP High Ready
Built on trusted and industry-leading Commvault technologies, Metallic keeps you safe, recoverable, and resilient from data loss and threats.
How Metallic can help you
Why Metallic is the Right Choice
Cloud Storage and Government Cloud have simplified the lives of these IT Professionals:
"Metallic is an essential tool in helping us to meet data protection compliance requirements. The built-in air-gapped cloud security and data isolation capability with Metallic Cloud Storage Service ensures our customer data is secure and available if there is a ransomware attack or natural disaster."
"Metallic is the pull that you have to take if you want a good night sleep. It gives us extreme confidence that our data is 100% secured."
"We wanted a secure managed backup solution that we could effectively purchase, insert the key, and turn it on. Metallic Office 365 Backup and Recovery enabled us to achieve this simplicity."
Built with the power of
Built as a cloud-native solution leveraging the best of Azure PaaS and native services, Metallic harnesses the durability and security of the Microsoft Cloud. Backed by more than 3,500 cyber security experts, with more than 90 compliance certifications, the combination of Metallic and Azure means trusted data protection at any scale.