Metallic® ThreatWiseTM
Data protection starts before you're compromised.
Actively defend your data with fully-integrated cyber deception. Uncover, contain, and minimize threats the moment an attack begins.
Early Access Is Here!
Interested in becoming a Metallic ThreatWise early adopter?
For companies looking to enhance their security and ransomware protection, ThreatWise Early Access Program provides users with advance access to new cyber deception and early warning capabilities coming to Metallic.
Contact us today! Spots are limited.
Early warning ransomware detection
Defend your data. Don't just recover it.
Uncover latent and silent threats, contain and limit windows of exposure, and flag ransomware activity before it takes hold.
Clear, decisive, and immediate triggers into threats – without false positives or alert fatigue.
Streamline administration, simplify maintenance, and reduce IT footprint – helping you protect full environments in minutes, and scale in seconds.
Contain threats before leakage, exfiltration, or damage.
ThreatWise patented deception technology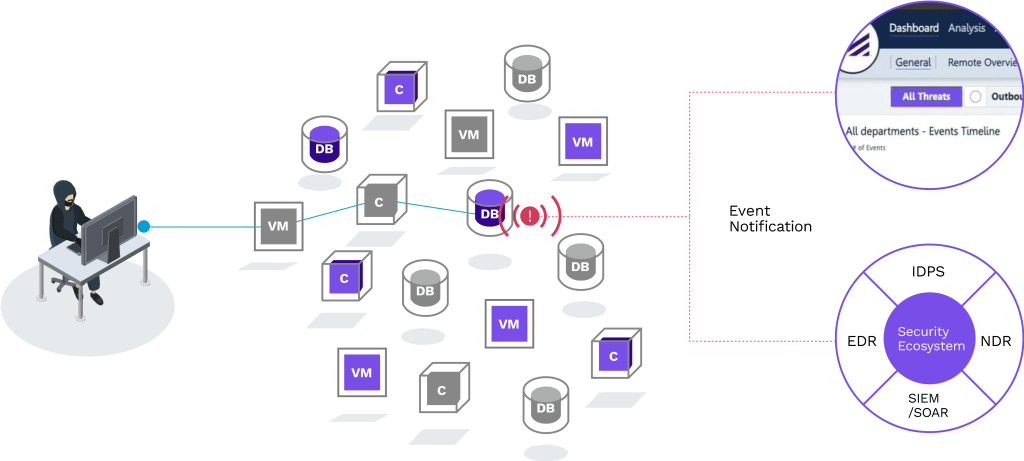 Imitate real assets with highly intelligent threat sensor
Divert bad actors into engaging false resources
Immediately flag malicious activity and ransomware attempts
Accelerate remediation with security tool integration
Blog
Cyber Deception & It's Role in Modern Data Protection
ThreatWise
FAQs
Metallic Early Access provides availability for a limited number of early adopters to try and provide feedback on upcoming features and services, before they are made publicly available.
No customer boundary is impenetrable. It's not a matter of if an attacker gets in, but when. Cyber deception is an active defense technology that provides businesses with a powerful one-two-punch; first slowing attacks down by diverting them toward fake assets and, second, simultaneously providing high-fidelity insights into potential attacks in progress.
Cyberthreats have reached record highs. And while traditional data protection solutions have played a pivotal role in recovering from these attacks, they often come into play when it's too late – after data has already been compromised. Integrated cyber deception proactively defends your data to spot and intercept before impact to your data, not just recover post-attack.
Traditional deception solutions, help businesses learn from bad actors and their attempts. While valuable, these solutions are complex, take time to deploy, and consume IT resources (licenses, compute, etc.). Instead of enduring the time, effort, and cost to create virtualized assets, ThreatWise allows customers to rapidly deploy thousands of highly-specialized sensors across their environment in just minutes.
Interested in becoming a ThreatWise early adopter?
Reach out today for more information on the Metallic Early Access Program.