Safeguard your SaaS app data
Trusted backup for your Microsoft 365, Dynamics 365, and Salesforce data – all in a single cloud-delivered solution.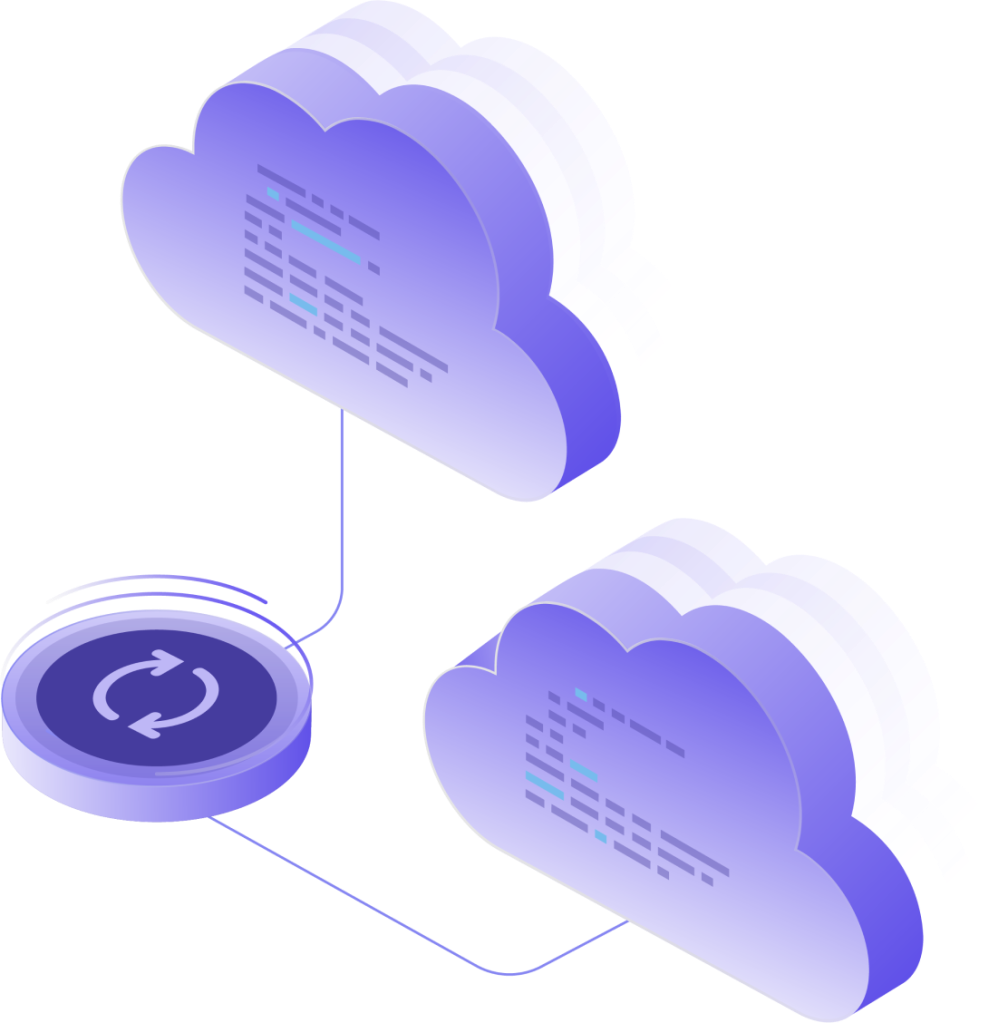 Proven protection from today's threats.
Protecting SaaS app data is your responsibility… Don't do it alone.
With Metallic®, you can stop data loss in its tracks. Built on industry-leading Commvault technology, Metallic empowers companies of every size to keep their data safe, compliant, and recoverable from new and emerging threats – without compromise.
Ransomware:
Viruses, malware and ransomware set to harm systems and devices.
Corruption:
Data corruption from system errors, outages, or complications with third-party integrations.
Internal attacks:
Exploitation of data from internal bad actors.
Human error:
Accidental deletion from platform users or administrators.
Comprehensive protection, from a single platform with:
Comprehensive coverage of Microsoft 365, Dynamics 365, and Salesforce data types
Automated daily backups, with full fidelity recovery options
Virtual air-gapping to isolate backup copies outside source environments
Multi-layered security, with zero-trust access controls, data encryption, and advance security protocols built-in
Granular search with version-level, in-place, and out-of-place recovery options
Deduplication plus compression, optimized to recover data fast
Unlimited Azure storage and unlimited retention included, for long-term retention and SLA compliance
Simple SaaS delivery, that's up in minutes
With Metallic, you get the best of enterprise-grade backup and recovery, with the ease and simplicity of the cloud. Proven, hardened, and multi-layered security provides trusted performance to protect and recover data fast, while push-button deployments, in-app upgrades maintenance, and zero hardware expenses offer streamlined maintenance and administration.
Data Protection as a Service for leading SaaS applications, including:
Exchange, OneDrive, SharePoint, Teams
CRM applications
Production and sandbox environments
Metallic Cloud-to-Cloud data protection provides a single experience to protect your SaaS data, accelerate your journey to the cloud, and drive faster innovation. It's that simple.
How Metallic can help you
Why Metallic is the Right Choice
Backup-as-a-Service has simplified the lives of these IT professionals:
"Compared to other vendors like Altaro, Metallic Backup for Microsoft 365 gave us a very rapid solution. We could trial immediately and had the first backup running within hours of signing up."
"Getting Metallic up and running was virtually done in minutes. This is the customer experience that we were expecting an SaaS-based backup solution would give us."
"With the level of critical data spread throughout our company, we knew we needed a solution that would keep our data safe, is scalable, customizable, easy to use, and meets our demands for Microsoft 365 protection, now and in the future."