Metallic® Database Backup
Databases are critical to your business. That's why we make sure they're protected.
Metallic Database Backup is the essential safeguard for protecting Microsoft SQL, Oracle, and SAP HANA from ransomware and other threats.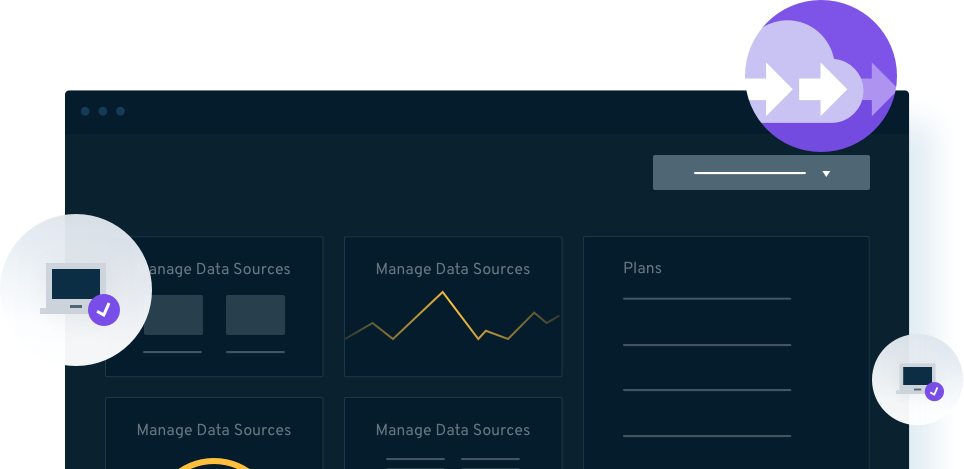 You want benefits? We've got benefits.
Hassle-free management
Take back control with greater self-service for database administrators, robust integration with vendors native tools, and pre-configured and recommended best-practice actions that ensure your data protection is never in doubt.
Unmatched flexibility
With flexible storage options for speedy recovery, we have you covered from every angle. Protect your structured data through active on-premises backup copies an secondary copies in the cloud.
Ultimate security
A few reasons why you can trust Metallic to safeguard your valuable data: in-flight and at-rest encryption; layered security plus GDPR compliance; role-based, SSO, SAML authentication controls; and unparalleled ransomware protection.
Got a need? Consider it covered
Robust integration with vendors' native tools
Enables greater self-service for database administrators
Protect structured data running on-prem, in the cloud, and in virtual environments
Flexible storage options for on-prem and cloud for speedy recovery
Active on-prem backup copies and write secondary copies to the cloud
Encryption of data in-flight and at-rest
Layered security plus GDPR compliance
Role-based, SSO, SAML authentication controls
Anomaly detection and air gapped copies for ransomware protection
Supported platforms and applications
Flexible pricing for what you need
It's a good day for a test drive
Because it's BaaS, Metallic is easy to test drive before you purchase, with a simple UX that guides you through the setup.