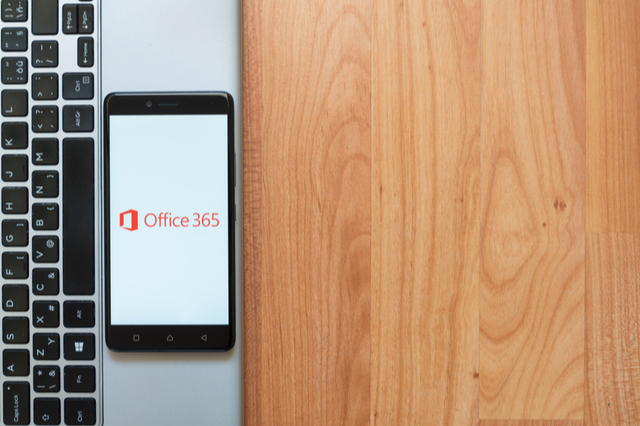 Metallic and the Future of Office 365 Data Protection Will Be on Full Display at ESPC'21
June 01, 2021
By Shai Nuni – VP of Sales, Metallic, EMEA
As organizations continue to grapple with the unprecedented reality brought about by the COVID-19 pandemic and the resulting shift to a remote working model, leaving the backdoor to your business data open and unprotected can put you at risk…and in the case of a catastrophic event, could have a ripple effect throughout your IT infrastructure and business in general. Managing and protecting data – especially when sprawled across geographies – is of the utmost importance. And while digital transformation and optimization have become the holy grail of survival in today's market, the role of protecting Software-as-a-Service (SaaS) data must be at the top of any organizational leader's priority list to truly realize the scale and simplicity made possible by hybrid clouds.
Enter: Metallic Backup-as-a-Service (BaaS).
Commvault's recently expanded Metallic SaaS portfolio offers data management for critical SaaS and hybrid cloud applications and, with the latest addition of Metallic Backup for Microsoft Dynamics 365 – Metallic now supports Microsoft cloud technology across Dynamics 365, Microsoft 365, and Azure.
For more details on how Metallic SaaS-based data protection delivers radical simplicity at infinite scale for Microsoft environments, you can check out our session at this week's European SharePoint Conference, where Metallic's expert, Ronnie Kaftal, will cover how to best protect your remote workforce with Office 365 SaaS backup. He will share an in-depth look at the value of Metallic and how it can protect your data and prepare you for the future. You can register and view the session here.
Microsoft Office 365 users are already using SaaS-based apps. But are they sufficiently protected and recoverable? What about the data? Microsoft offers robust market-leading SaaS productivity tools like Exchange Online, OneDrive for Business, SharePoint Online, and Microsoft Teams, are hosted in the cloud, making data available anytime, anywhere. But as data loss and cyberattacks continue to trend in the wrong direction, today's businesses (large and small) need purpose-built tools for long term retention, rapid recovery options, and SLA compliance.
Here are some key considerations before you choose the right solution to safeguard your Microsoft environment:
Protecting Office 365 data from human error
Whether mistakenly removing a user or errantly altering a site or file, or deleting an important email, human error is almost inevitable. Sometimes it can take weeks or months to recover, and oftentimes data is unrecoverable. Most businesses do not have the luxury to afford the loss or wait that long; they need their information right now. Metallic SaaS data protection offers the peace of mind that no matter what happens, your data is right in front of you when you need it.
Shielding critical data against malicious and ransomware attack
SaaS is a rapidly growing market, but so is cybercime.
For instance, take the recent surge in ransomware, which is designed to take advantage of sensitive information that is untethered in the cloud without any data protection and backup solution. Essentially, hackers penetrate your system, encrypt vital information rendering it useless, and then demand a hefty financial payout in order to release your critical information back to you – severely disrupting and potentially halting business operations. And as ransomware threats, and the price tags associated with them, surge, SaaS data protection can provide an end-to-end safety net – preserving and isolating data copies (like Office 365) outside of application environments, enabling businesses to rapidly recover breached data.
Organizations should be compliance-ready
Today businesses are required to meet local, state, federal, and internal company standards. While Microsoft-native controls offer replication capabilities, it is not purpose-built to meet data recovery and retention SLAs. With a robust SaaS data backup and recovery solution, organizations can get unlimited storage, unlimited retention, and comprehensive recovery options that extend beyond Office 365 capabilities – enabling administrators to meet their stringent SLA requirements and be compliance-ready.
Cost-effective solution
Every business has plans to grow in some capacity, meaning scalability is the minimum requirement to remain in the race to the top. By moving to a subscription-based, SaaS solution, organizations can dynamically grow without interrupted access to the business' data through a SaaS model. SaaS saves money and time. There are no large CAPEX investments or hardware to manage, updates and storage are built-in, and administrators enjoy turn-key solutions with push-button deployments. It all amounts to less manual intervention, easier maintenance and management, and only paying for what you need.
Metallic Backup for Office 365 is the solution to all these key requirements
Born-in-the-cloud, Metallic offers enterprise-grade SaaS by leveraging Commvault's award-winning technology – the same technology that is built on Microsoft, used by Microsoft, and currently manages more than 1 exabyte of data in the cloud.
With coverage across Exchange, OneDrive, SharePoint, Teams, and more, Metallic Backup for Office 365 provides comprehensive protection of Office 365 data against accidental deletion, corruption, and malicious attacks. It is cost-effective and can help make organizations compliance-ready to operate in any market. And because it is SaaS, organizations enjoy easy deployments, hassle-free maintenance, zero hardware costs, and unlimited Azure storage and data retention.
Learn more and join Commvault at ESPC'21 from June 1-2, 2021
Session: "Protecting Your Remote Workforce with Office 365 SaaS Backup"
Speaker: Ronnie Kaftal, Director, Sales Engineering, Commvault
Session description: More than ever, companies need reliable SaaS data protection that is easy to implement, flexible, and scalable – and that comprehensively covers their entire Microsoft Office 365 investment. Ronnie Kaftal – Director, Sales Engineering, discusses how to protect your remote workforce from deletion, corruption, and ransomware attack with industry-leading Office 365 SaaS Backup.
If you've been enjoying the conference, you can watch it on-demand here.