Gold Winner for 2020 Stevie International Business Awards in Backup Solution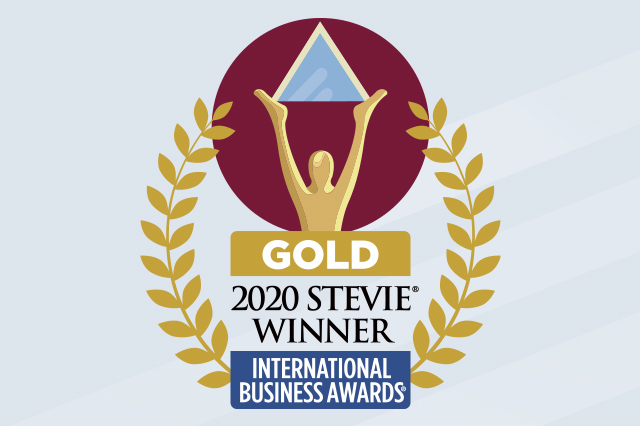 We are beyond thrilled to share that Metallic has won the Gold Stevie Award for the Cloud Storage & Backup solution category in the 2020 International Business Awards. It seems like just yesterday we were planning our launch – and now, even before we've hit our 1-year anniversary, this recognition is both a humbling and inspiring testament to Metallic's ability to meet a real need in the market.
This prestigious industry award has eight programs and an interesting history behind it's name, derived from the Greek word for Stephen, meaning "crowned." The Stevie International Business Awards (IBAs) is the world's premier business awards program, with over 4,000 nominations from organizations worldwide. This year's IBAs received entries from organizations in 63 nations and territories. To celebrate this achievement, all Stevie winners will be recognized in a virtual ceremony on Tuesday, December 1st. We're honored to be among such distinguished company.
So, why was Metallic selected as the 2020 winner? Some of the judges weighed in on what made Metallic's solution stand out to them:
"This company is superb when it comes to innovation and use of technology. I see top notch capability right here and a fulfillment course ahead for this revolutionary firm."
"Commvault's Metallic is the way to protect your Office 365 and several other functionalities prone to security vulnerability in a cloud environment…Kudos to the Commvault team for introducing a hot product in the enterprise data management market."
"Companies are capturing ever-larger volumes of data and a wider variety of data types. [This is a] remarkable product to manage data."
One judge even broke down the major benefits of Metallic that they saw as setting us apart:
1. Automatic management of backup infrastructure, maintenance, and updates from the cloud
2. Flexible and granular recovery
3. Anomaly detection to mitigate the threat of ransomware
4. Performance and speed
Metallic is a best-in-class SaaS-delivered backup and recovery solution that gives you enterprise-grade data protection at warp speed with ultimate flexibility. There are three main offerings within the overall solution:
We're excited for the win, but this is also just the beginning – on the heels of our Microsoft Azure partnership news, expansion to new geographies, and the continuous feature adds and updates we're making for customers all the time, like our recent launch of eDiscovery and GDPR Compliance Features – we can't wait for what's next.
Companies looking for award-winning cloud data protection from a trusted leader can look to Metallic. Take us for a test drive at Metallic.io or contact us to learn more.