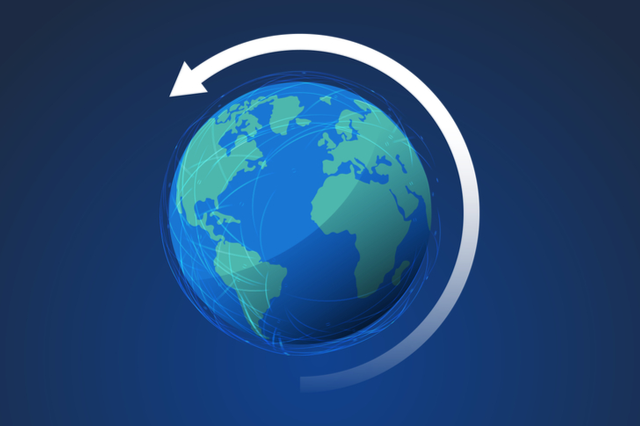 On World Backup Day, 4 Tips to Stay Ahead of the Pace of Change
March 31, 2021
By: David Ngo – CTO, Metallic
On last year's World Backup Day, we were on a road of uncertainty – facing a new remote work reality and the host of data backup challenges that came with it: pressures to support a newly remote workforce, a push to deploy new technologies quickly, a proliferation of new endpoints to protect, and an increase in malicious activity – with cyberattacks rising 400%. Looking over the intense pressure IT pros have faced over the past year, there are a host of adages that could apply:
The one constant is change.
Necessity is the mother of invention.
When life gives you lemons, make cloud lemonade.
OK, maybe I am taking some liberties with the last one, but it's become increasingly clear that the events of the past year have caused companies to accelerate their digital transformation, for example:
90% of companies reported cloud usage in 2021 higher than initially planned.1
43% of enterprise workloads are in a public cloud today, with an additional 7% expected to migrate within twelve months.2
An IDG survey showed a self-estimated 29% increase over next 18 months in number of customers who are operating as "mostly cloud" or "all cloud"; while
The same survey predicted that cloud investment over the next 12 months will be up 59% over 2018.3
In addition to an appetite for cloud transformation, I would venture to say there is also a growing optimism around the change we can affect. For example, I recently participated in a webinar with Megha Kumar from IDC, where she shared survey results around the Five Stages of Economic Recovery. While only 11% of companies surveyed identified themselves as being on "the road to recovery" from the economic slowdown today — when predicting where they would be in 6 months, that same projection rose to 30%.4 Since companies have seen what is possible when it comes to a "fast pivot" in 2020, they may have a recent point of reference for how quickly change and innovation can truly happen.
Fast change demands fast innovation
When it comes to fast change, at Metallic, we have seen firsthand how customers have new priorities for managing and protecting their data, thanks to trends like increased Microsoft Teams adoption, hybrid cloud migration, and increased awareness for comprehensive strategies to deal with ransomware. To meet our customers on that journey, we have also been committed to fast innovation in the Metallic Backup as a Service (BaaS) portfolio of offerings. We have added new features like enhanced Teams data protection, new services like Salesforce Backup, and new workloads protected, like containers, SAP HANA, and Oracle. In addition, through the launch of Metallic Cloud Storage Service, we have provided a simple and powerful option for Commvault customers to add secondary cloud storage on Azure for ransomware protection and savings.
Four tips to stay ahead of the curve
So on World Backup Day, my advice to customers who want to continue to drive accelerated innovation – with safe data – can be summed up as, don't wait.
To help you along the way, Metallic has an unfair advantage by leveraging proven Commvault technology and the power of Microsoft Azure to bring solutions to market quickly; while others may announce intentions, we deliver capabilities today – so you don't have to wait.
For an in-depth conversation on this changing landscape and how Commvault and Metallic are helping companies make sure their backup strategies stay ahead of the pace of change, join me, Don Foster, Vamshi Kommineni from Microsoft Azure, and analyst Chris Evans for a webinar on March 31st at 1:30 PM ET.
Because, as the wise harbingers of World Backup Day have noted, friends don't let friends go without a backup.
Sources:
2021 Flexera State of the Cloud Report, p 27
2021 Flexera State of the Cloud Report, p 25
2020 IDG Cloud Computing Survey
IDC Canada, ITAPN1 Survey, February 2021