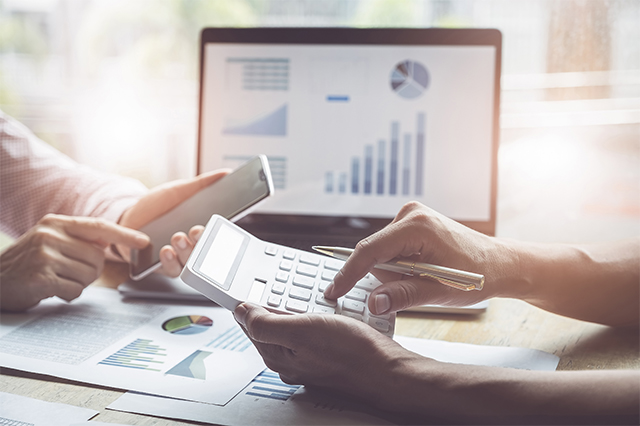 When it Comes to Cost-Savings for Data Protection, Think SaaS
August 28, 2020
By Jeremy Allen, Sr. Director, Licensing and Pricing
Protecting your company's valuable data is a necessity and not a choice. It's a critical priority to keep your data safe from deletion, ransomware, and other emergencies. But as organizations look to increased ROI and streamline costs, SaaS-based services are seeing increased adoption – delivering cost effective, enterprise grade data protection with significant savings on the bottom line.
While traditional, self-managed solutions are a viable solution to today's threats, the biggest challenge lies within the inherent costs. In fact, for every $1 spent to establish on-prem data center infrastructures, a company will pay $2 to manage, maintain, and secure it.1 In contrast, SaaS-based services have a huge upfront cost savings benefit, with reduced startup investments and no need to sink funds into hardware purchases.
With MetallicTM Backup & Recovery, Commvault's portfolio of cloud-native solutions, businesses get industry proven data protection across their workloads, with the simplicity of all-inclusive TCO. This means you enjoy cost-effective protection for your organizational data (wherever it lives) without the expenditures, overhead, hassle or IT burden typically associated with self-managed solutions.
Let's look at a specific example with MetallicTM Office 365 Backup & Recovery:
Save with hardware
Using Metallic SaaS-based subscriptions, there is no infrastructure, hardware or appliances to manage. All you do is connect to the service over the internet, freeing you from large upfront capital expenditures, infrastructure costs or potential equipment failures.
Save with management
The Metallic SaaS-based subscriptions administrative management time is included, meaning that your company doesn't have to add in workforce resource allocation to the mix. Compute and network expenses are practically eliminated as well, as the vendor manages bandwidth and monitoring for you.
Save with storage
When it comes to storage, on-premise expenses always land on the customer. However, with Metallic Office 365 Backup & Recovery, use of SaaS provides big savings in storage costs. Metallic offers unlimited Azure storage and retention – so you never have to worry about overutilizing, underutilizing or paying for egress charges.
Save with scalability
The flexibility of Metallic Office 365 data protection is another big savings feature. Designed to handle scalable transactions, Metallic Office 365 Backup & Recovery offers transparent and predictable pricing, cutting out the need to negotiate new deals every time your data protection needs shift (whether due to company expansion, new hires, a larger remote workforce, and other data-related needs).
Save with support
When you invest in Metallic Office 365 Backup & Recovery, you also get built-in support that lets you stay hands-off in running the solutions. This includes automatic updates, done-for-you patch releases, and in-product support with the Metallic team.
Want to discover just how much your business can be saving with Metallic SaaS? Try our TCO calculator to get a personalized savings report for Office 365 data protection.