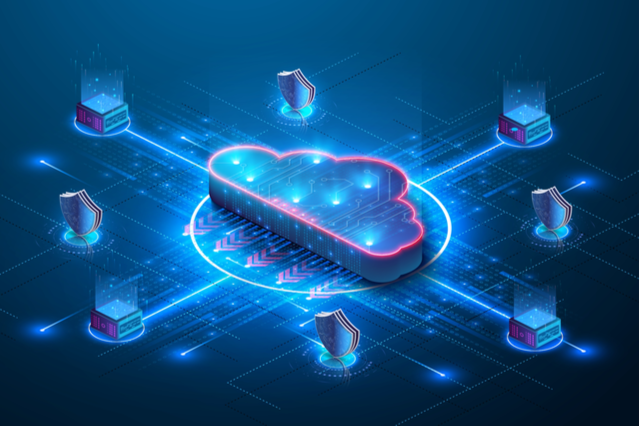 Bolstering Ransomware Readiness Strategies with Cloud-Based Storage
November 09, 2021
By Guy Williams – Principal Product Manager
The 3-2-1 backup rule provides a simple, and repeatable, approach to data protection. It suggests always maintaining three total copies of your data, two in different medias, and at least one copy off-site. And while this tried-and-true method helps ensure the integrity of backup copies, cloud delivered storage targets, like Metallic Cloud Storage Service, are delivering on the 3-2-1 rule in a whole new way – one that provides security benefits critical to today's companies.
When bad actors get inside an environment, they go looking for the crown jewels – your data. They want to block the exit doors, and this is where having your backup infrastructure and your storage in a separate environment makes all the difference. At Metallic, we built our SaaS and managed storage capabilities to help customers meet demands to adopt cloud faster, while enhancing security, including:
Metallic Cloud Storage Service for ransomware readiness
Metallic Cloud Storage Service (MCSS) was designed to help modernize backup and recovery by delivering a fully-integrated storage target in the cloud. Built on a hardened security foundation, MCSS fulfills use cases for both long-term and short-term data retention. Moreover, it is architected to provide a secure vault for secondary backup copies in the cloud, virtually air-gapping data from source environments. Not only does this isolate backup copies to ensure that successful ransomware breaches in production environments cannot also infect backup data, but it also delivers on 3-2-1 strategies as data copies are 1) housed as a different media, and 2) are stored in a separate security domain in the cloud.
Coverage for an increasingly Hybrid Cloud
Hybrid Cloud is not an interim state. MCSS accelerates customers' cloud adoption with simplified management, predictable costs, ultimate security, and offers an air gapped copy to ensure recovery from ransomware. With MCSS, customers can seamlessly adopt cloud storage for Metallic hybrid cloud data protection solutions, including VM & Kubernetes Backup, Metallic Database Backup, and Metallic File & Object Backup. MCSS also extends to Commvault Complete installed software and HyperScale X appliances, providing the ability to manage, monitor and secure secondary data copies directly from on-premises data protection services.
Single View across siloed data
With MCSS, customers can centrally manage storage for their entire data estate (whether in the cloud, on-prem, or halfway around the world), and manage it from a single pane of glass. Customers can set up their data protection environment, identify content that they want to protect, and initiate and monitor backups and restores broadly across environments. Not only does this standardize configurations and backup operations but streamlines compliance and data management efforts.
FedRAMP High (tip: we're the only ones)
For businesses who manage federal or ultra-sensitive data, Metallic Cloud Storage Service meets the most stringent security standards set forth by the US government. As the only data protection and management solution to achieve FedRAMP High status, Metallic incorporates 421 mandated security controls and protocols. Whether leveraging MCSS in conjunction with Metallic DMaaS or Commvault installed software, government agencies, contractors, and private businesses can leverage Metallic cloud storage targets confidently, to fulfill their 3-2-1 strategies while meeting FedRAMP High standards.
For more information on leveraging Metallic Cloud Storage Service in your ransomware readiness strategy, please visit: https://metallic.io/metallic-cloud-storage.