MetallicTM Cloud Storage
The easy button to cloud storage. Get up and running in minutes.
Metallic makes it simple to adopt cloud storage for your backups. Protect against ransomware, optimize costs, reduce risk, and harness the scale of Azure.
MetallicTM Storage Options

Metallic Cloud Storage for Hybrid Cloud BaaS
Select Metallic Cloud storage to use as your backup target for any of our Hybrid Cloud offerings. No hassle, up in minutes. Choose to purchase this option, or bring your own storage for SaaS Plus flexibility.

All-inclusive storage for Office 365 and Endpoint BaaS
With Metallic Office 365 Backup and Metallic Endpoint Backup, you'll get unlimited cloud storage for an all-inclusive TCO.
Metallic Cloud Storage Service for Commvault Customers
Are you a Commvault customer? This managed cloud storage service lets Commvault customers seamlessly adopt secondary cloud storage for Commvault Backup & Recovery or HyperScale X–with just a few clicks.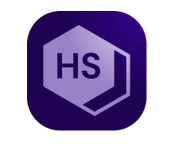 Commvault HyperScale X
for Metallic
With Commvault HyperScale X you will get a fully integrated, scale-out on-premises storage target for Metallic Backup as a Service, that delivers expanded flexibility for hybrid cloud data protection.
Modernize your backup and recovery with Cloud Storage from Metallic
Predictable costs
Single vendor
Simplified configuration
Single pane of glass management
Ransomware and risk reduction
Capacity growth
Lower TCO
Metallic Cloud Storage options take the hassle and guesswork out of cloud storage.