Metallic® Recovery Reserve™
The easy button to cloud storage. Get up and running in minutes.
Metallic makes it simple to adopt cloud storage for your backups. Protect against ransomware, optimize costs, reduce risk, and seamlessly scale with flexible storage tiers for short- and long-term retention.
Metallic® Recovery Reserve™ for your hybrid cloud workloads
Pair Metallic Recovery reserve with VM & Kubernetes Backups, File & Object Backups, or Database Backups
Flexible storage tiers support primary and secondary storage needs
Air-gapped ransomware protection helps you recover when you need it most
Metallic® Recovery Reserve™ cloud storage options:
Metallic® Recovery Reserve™
No hassle, up in minutes. A managed cloud storage service, Metallic Recovery Reserve is available on Microsoft Azure or OCI with flexible storage tiers. Also available for customers of Commvault software and HyperScale X.

All-inclusive storage for Office 365 and Endpoint Data Protection as a Service
Get unlimited storage included with Metallic for Office 365, Dynamics 365, Salesforce, and Endpoint for all-inclusive TCO and savings.
Bring your own Storage
Customers have the flexibility to leverage their existing Microsoft Azure, Oracle Cloud Infrastructure (OCI), and AWS cloud storage investments. Customers also have the flexibility to bring their own on-premises storage targets to protect on-premises workloads close to the source.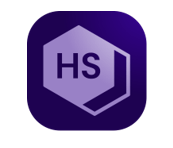 Commvault HyperScale X
for Metallic
With Commvault HyperScale X you will get a fully integrated, scale-out on-premises storage target for Metallic Data Protection as a Service, perfect for protecting your on-premises data with single vendor simplicity and fast performance.
Modernize your backup and recovery
Predictable costs
Single vendor
Simplified configuration
Single pane of glass management
Ransomware and risk reduction

Capacity growth
Lower TCO
Scale-out options
Storage near the source
Flexibility for short- and long-term storage retention
Metallic® Recovery Reserve™ options take the hassle and guesswork out of cloud storage.