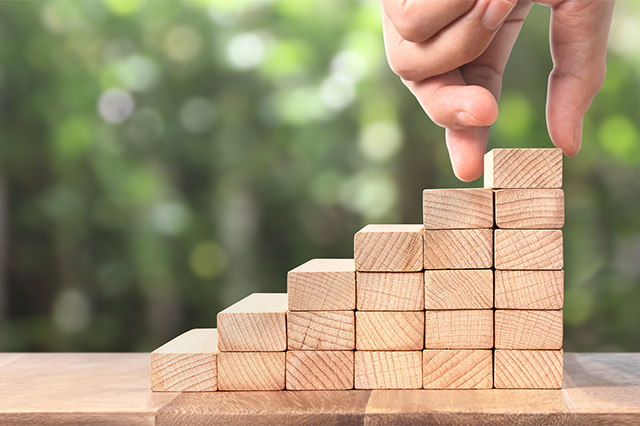 Office 365 Tip #4 – Scalability is Your Best Friend
September 14, 2020
By Zack Brigman – Senior Manager, Product Marketing
As companies adopt … It's time for the next, and final installment of our four-part blog series on Office 365 backup and recovery. We've already touched upon the importance of features, coverage, and TCO… Today's topic: scalability.
Businesses always strive for more – more customers, more revenue and more growth. These changes bring more to the operational side as well. When you think about all the data that comes out of a typical day, you can understand the magnitude and importance of scalability.
Keeping up with data growth
In the past, businesses would invest in hardware for data backup that lived in-house, becoming part of typical capital and operating expenses. As the amount of data grew, the challenge became clear: the cost purchasing more hardware was becoming a much larger piece of the company's expenses. Utilizing a SaaS-based data backup solution takes that pressure and expense off of your plate. With SaaS, you can subscribe to what you need but know you can quickly add capacity as the business grows. And the best part? Your SaaS partner worries about maintaining the hardware and updating the software, not you.
Don't overlook anything
Email represents a significant amount of data that needs backup from Office 365, but let's not forget that you also have files and other content from OneDrive, SharePoint Online and Teams. These are just as critical to your business and just as vulnerable. With SaaS all of your Office 365 data is comprehensively covered, with peace of mind.
Endless possibilities, endless retention and storage
As you evaluate your data backup options, consider flexibility in both retention and storage as your business needs change. SaaS-based data backup and recovery uses the expansive resources and ease of use of the cloud to back up your data so there are unlimited resources for your business to leverage. Look at plans that are flexible, allowing you to subscribe only to what you need as your retention and storage needs change.
Explosive growth? No problem!
You also need the ability to quickly scale users, as well as storage and retention. You should be able to move seamlessly from 10 users to 10,000 users without worrying about performance, storage or retention. Flexibly scaling to purpose allows you to avoid added costs associated with subscribing to more storage than you need, incurring additional capital expenses from in-house resources that may be underutilized, or not having the infrastructure to adapt to changing users without performance issues.
Metallic™ Office 365 Backup & Recovery offers industry-proven backup with the simplicity of SaaS. Check out our TCO calculator, to see just how much SaaS can save you on Office 365 data protection.