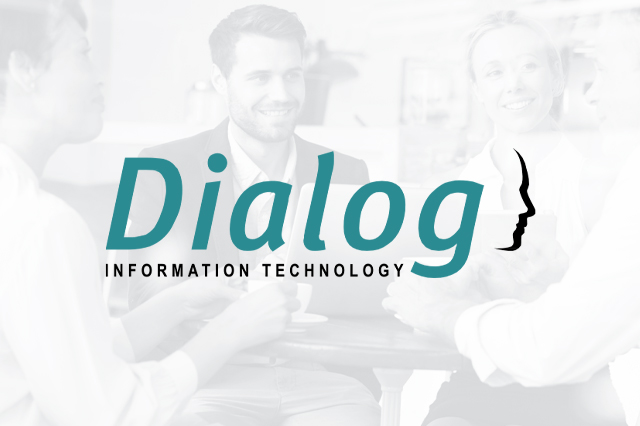 Metallic Understands the Customer Experience – Dialog IT
January 20, 2022
By Steve Garrett – Senior Director, Customer Experience
Each day that we get to connect with the people we support is a great day. There is nothing more important than knowing your customers' needs & experiences. There's nothing more satisfying than knowing you heard them and seeing the positive results of your partnership with them.
Over the past two years, as we've expanded to more than 30 countries globally, we've helped more than 1,000 customers of all sizes to ensure peace of mind when it comes to the availability of their data, and the continuity of their business. We've worked with organizations across many industry sectors, from insurance to manufacturing and IT services to critical infrastructure defense.
While each customer is different, there is one common thread: the need for peace of mind with less effort and hassle. Still, as we engage with each customer, we get to hear a lot about the specific challenges each one faces as they aim to protect their critical business data and keep their operations resilient.
Each industry sector, operating environment, and business objective presents a different set of requirements. And, with the right partnership in place, the powerful combination of needs, goals, and solutions brings tremendous value to their data protection program.
We don't take any of this for granted.
We are always looking for a reason to celebrate our customers – and since today is "Get to Know Your Customer Day," there's no time like the present!
To demonstrate one example of where we can shine together, we are thrilled to share a video of Dez Blanchfield speaking with Robert Passlow, the IT Infrastructure Team Lead at Dialog Information Technology. Robert is doing some fantastic things in the information technology services space. These are a few examples:
Dialog is in a position to protect its data most effectively, most cost-efficiently, and with an ability to respond to situations where there has been an outage or a disruption
Dialog can manage its cloud backups via a single pane of glass for comprehensive coverage of its group companies and nationwide consultants
The company was also able to bring forward its plan to adopt OneDrive as its essential collaboration tool and support a remote workforce during the COVID-19 pandemic
Robert's experience with Metallic has been captured in full in this video interview and a published case study. In both, you'll get to see and hear how Dialog was able to slash costs and support business continuity, both of which are critical in the highly competitive IT services market.
Take a moment to read the case study and watch the video. You'll be treated to Robert's journey as he shares how he selected Metallic as his partner of choice, how easy it was to transition from trial to production, and how the Metallic footprint continues to grow throughout Dialog, helping Robert continue on his journey to protect the growth that his company is also experiencing.