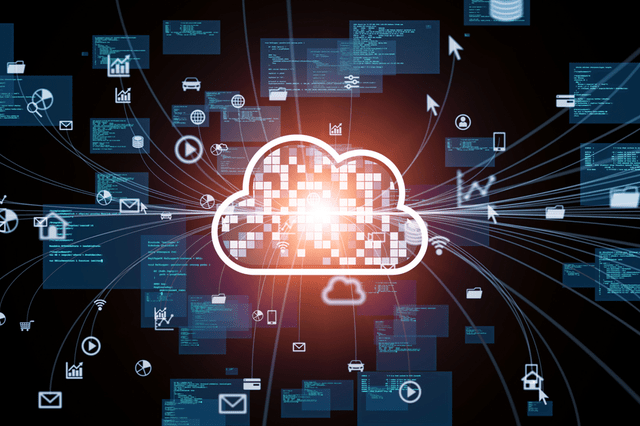 New Reality: GCC High SaaS Data Protection is Here
June 30, 2021
By Richard Breakiron – Director, Strategic Initiatives
Federal agencies, and contractors working with those agencies, are continually challenged to meet rigorous and ever-more stringent security standards and protocols. And when it comes adopting cloud technologies, it's no different. To remain compliant, and secure, today's agencies are restricted to consuming cloud delivered services that incorporate additional measures that keep systems and sensitive data secure and meet Federal security guidelines and mandates.
For government organizations looking to leverage Office 365, Microsoft created their GCC High environment to answer that bell. It serves as an overlay to the general Office 365 service but includes elevated controls that meet strict government cybersecurity and compliance requirements. Not only does Office 365 GCC High include Microsoft's core productivity features, but it is hosted exclusively on Microsoft Azure Government Cloud, isolated from the Azure Commercial Cloud instance, and provides a unique set of capabilities that mitigate risk. For instance, all content and data is locally separated, data is exclusively stored within the US with only screened Microsoft personnel (on US soil) having access to the environment, and additional certifications, accreditations, and protocols are incorporated to meet the highest federal and DoD requirements.
And while Office 365 GCC High gives agencies peace of mind to consume their core Microsoft productivity applications in the cloud, pairing this service with cloud-based data protection and intelligent data management has been largely non-existent…. Until now.
With the introduction of Metallic Government Cloud, along with our recent achievement of FedRAMP Ready High status, Metallic Backup-as-a-Service (BaaS) offers a comprehensive SaaS data protection portfolio fit for federal and government consumption. For agencies and private businesses running Office 365 GCC High environments, this means they can now adopt cloud-delivered data protection that's proven to meet the highest confidentiality, integrity, and availability standards recognized by the U.S. government.
In additional to becoming the only SaaS backup solution to currently achieve the FedRAMP Ready High standard, Metallic™ Government Cloud also meets the FBI's Criminal Justice Information Services (CJIS) compliance readiness attestation and is hosted exclusively on Microsoft Azure Government Cloud (the same Azure environment as Microsoft's GCC High solutions). Metallic is designed and built to empower government agencies and contractors to keep data safe, compliant, and rapidly recoverable – without sacrificing security. It's welcomed news as US agencies small and large look to bolster their data protection strategies to combat the recent surge in ransomware and malware activity – while reducing on-premises footprint and increasing their velocity to the cloud.
For more information on Metallic™ Office 365 Backup Government Cloud to support your Office 365 GCC High environment, and additional Metallic™ Government Cloud solutions, please visit metallic.io/government-cloud.