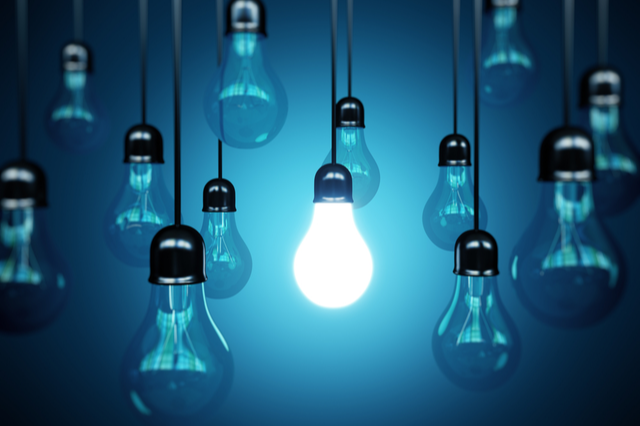 Inspired by the Opportunity Ahead: Helping Microsoft Partners Succeed with Metallic SaaS
July 19, 2021
By Mayra Luis-Castillo – VP, Global Cloud Partnerships, Commvault
Microsoft Inspire, July 14-15, just wrapped up and Commvault was a proud featured partner at the event demonstrating how our Intelligent Data Services provide customers with unprecedented choice via a flexible, future proof architecture. Our partnership with Microsoft is a strategic priority for us as we deliver transformation for our joint customers, and work closely together across the Microsoft channel and service provider partnership network to do the same – helping customers reduce risk, and stay ahead of the pace of change. Satya Nadella said, "We're successful when the world around us is successful," and we agree this couldn't be more true. Having been named one of the top co-sell partners in win volume over the past quarter, we're excited by the big opportunity ahead to bring industry-leading data services including Metallic SaaS to even more customers and partners in the Microsoft ecosystem.
At this year's event, Commvault delivered the session, Future-proofing your Customers' Cloud Data Management, providing an overview for partners of how adding our Metallic SaaS backup and recovery to your Microsoft business can maximize revenue and differentiate you in the marketplace. As Microsoft invests in their own partner's growth, Metallic can help facilitate Azure adoption, app modernization, and hybrid cloud transformation through providing the critical data management capabilities that come along with those initiatives.
Adding value for advanced specializations
For example, Microsoft continues to emphasize the importance and benefits of advanced specializations for partners at this year's event, highlighting their focus on strengthening digital GTM capabilities, investing in and accelerating technical skills, and streamlining opportunity sharing with partners. With our entire portfolio, including Metallic SaaS built on Azure, we can help Microsoft channel, ISV and service provider partners maximize revenue potential, increase technical competencies in advanced specializations and provide opportunity sharing – for example, as they pursue specializations for SAP HANA on Microsoft Azure ;Windows Server & SQL Server Migration to Microsoft Azure; and Kubernetes on Microsoft Azure to name just a few.
What this means for partners: In short, Commvault can help you maximize your margins and increase revenue while taking advantage of Microsoft's partner benefits and incentive programs for advanced specializations. If you would like to talk partnership, get in touch with us.
Plus, more exciting news … partner to partner transformation
Aligned with our strategic investment in Microsoft and partners, we also just announced this week our global design partnership with SoftwareONE, to deliver Metallic-based SaaS managed services for customers around the world as we disrupt the market for the benefit of our customers. SoftwareONE has already helped more than 10M users migrate to cloud solutions and is the largest Microsoft Azure partner globally. Now, our partnership is enabling SoftwareONE to harness the industry's leading SaaS-delivered intelligent data services from Commvault as a streamlined managed service, BackupSimple powered by Metallic.
Our SoftwareONE partnership is just the start and an example of our continued investment in growing with joint Microsoft partners. We're ready to enable more partners to jump onboard, develop joint offerings and build together with us and Microsoft.
We are rapidly growing and that means a lot of growth opportunity for partners as well. Now is the time to join. If all this piques your interest, let's talk.