Metallic Hub: New and Improved Experience
At Commvault, we understand the importance of a rock-solid user experience. Keeping you at the forefront of everything we do, we periodically introduce enhancements that improve the usability of our solutions.
Today, we are excited to announce our new Hub experience coming later this month.
Based on your feedback, we are introducing upgrades to simplify navigation, interactions, and overall usability. Utilizing a fresh, but simple design, these updates are intended to optimize performance, reduce clutter, and promote consistency for users – resulting in a more cohesive experience across the broader portfolio of Commvault offerings.
These enhancements elevate the way administrators manage their services, access important resources, and gain quick insight into performance and plan metrics.
Here's a quick recap of the key updates:
Service Catalog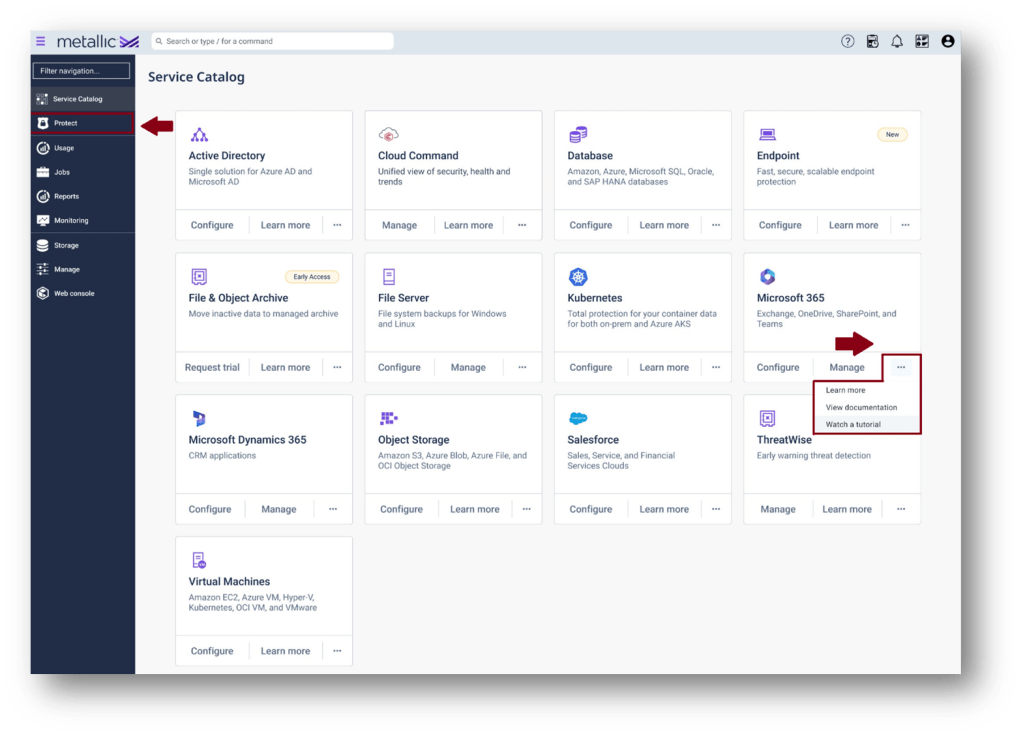 A key focus was easier visibility of available Metallic services. Now, you can access the Metallic Service Catalog from the left-hand navigation. View, configure, manage, trial, or learn more about any Metallic services from one view.
Resources and Support
Another focal point was providing always-on access to critical support resources. Select the '?' in the top banner from anywhere in Metallic for instant access to our documentation, knowledge base, continued learning, support, and more.
Dashboard and Key Indicators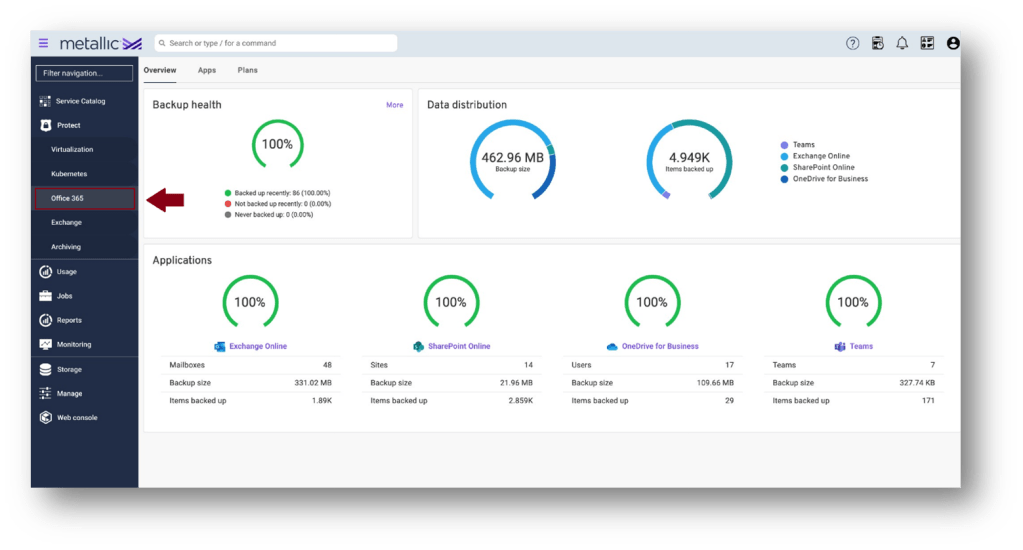 Lastly, our team strived to streamline our dashboard experience. Metallic Overview Dashboards provide key telemetry into Service plans, performance, and backup health at-a-glance. Like our support resources, these dashboards previously appeared only when users initially accessed Metallic and were difficult to locate from interior pages. Now, users can select any active service from the 'Protect' drop-down to dynamically view Overview Dashboards. This user-friendly enhancement provides at-the-ready access to these key indicators within minimal user effort.
For more information on these upcoming enhancements, please check out our guided walkthrough here.