Protect your Office 365 data with unlimited Azure storage and retention
The move to the cloud is happening faster than ever before. Protect your investment with proven technology. MetallicTM Office 365 Backup & Recovery safeguards against deletion, corruption, and attacks — adhering to backup best practices of separating copy data from the source.
Protect Exchange, Teams, OneDrive, Sharepoint, Project Online and more with unlimited Azure cloud storage and unlimited retention. And since it's SaaS, it's easy to try before you buy. No limits, no infrastructure overhead, no surprise costs. Now is the time for trust.
Sign up for your free trial
Let's get started. What's your work email?
Powerful capabilities, simple SaaS management

Easy, fast configuration—be up-and-running in 15 minutes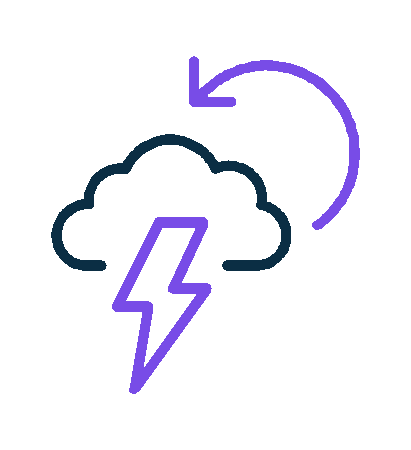 Mitigate risk of accidental deletion, security threats, and losing access to data

Scalable data protection with unlimited Azure storage
Flexible search and restore options: granular, point-in-time, out-of-place

Protect Exchange, Teams, Sharepoint, OneDrive, Project Online

Backup and recover mailboxes, contacts, calendars, documents, Teams conversations and more
As low as
$2.25/user/month
Our all-inclusive per-user price includes unlimited storage and unlimited retention—with no additional fees for egress, deleted users or archive backup.
How it works

Commit and save
If you want to commit and sign an annual contract, get rewarded with 10-30% savings—or more. Set your monthly commitment level for the year and only get billed for monthly overages if you exceed it.

Sign up through a partner
Sign up through a partner, who will manage your billing, and receive a usage-based bill each month based on your peak usage from the month prior.

Power to grow
More data? You can increase your baseline at any time by increasing your monthly commitment. When we say "power to grow," we mean it.
*Base price is $4/user/month, discount available with a commitment of one year and 750+ users.