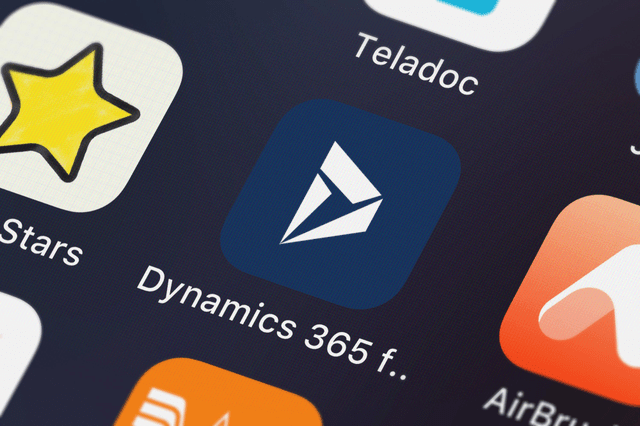 Introducing: Metallic Backup for Microsoft Dynamics 365
June 02, 2021
By Bryant Bell – Senior Product Manager, Commvault
Microsoft Dynamics 365 offers a rich set of interconnected solutions – unifying ERP and CRM functions under one hood. It's the heartbeat of their entire operation and closely integrates with the broader family of Microsoft products (including Office 365 and Power BI). And while Dynamics 365 offers an expansive platform to optimize your day-to-day operations, customers still need purpose-built tools for long-term retention, rapid recovery, and meeting SLA compliance.
With the recent addition of Metallic™ Backup for Microsoft Dynamics 365 to our portfolio, Metallic is bringing our no-compromise, enterprise-grade SaaS to Dynamics 365. Join our upcoming webinar on June 10th, to learn more about our newest offering, where we'll review how Metallic SaaS stands apart with:
Complete coverage. Dynamics 365 houses invaluable customer and organizational data. With Metallic SaaS, businesses of all sizes get dedicated protection that spans the Marketing, Sales, Customer and Field Service CRMs. With broad coverage of production and sandbox environments, Metallic safeguards entities, records, forms, field attributes, and metadata living and flowing through the Dynamics 365 CRM applications.
Hassle-free backups. Metallic means automation – offering full and incremental backups without any manual intervention. Just 'fire and forget' for greater peace of mind, knowing your data is always safe and secure. And because backups are isolated and optimized for rapid restore, admins get greater confidence that their production and sandbox data is quickly recoverable in the face of deletion, corruption, and ransomware attack.
Ultimate control. Metallic helps today's admins and IT professionals get the right data, to the right location, at the right time. Users can search and pinpoint records for recovery, restore data back to original or new locations, and roll data back entities, records, or files to desired points-in-time/versions. And since Metallic is built for scale, admins can backup and restore targeted data sets or entire environments – all while maintaining metadata, properties, permissions, and record structure.
Immediate restores. Sandboxes are meant for testing. Not recovery. Metallic accelerates development enabling users to seed data within sandbox environments. It also empowers admins to directly recover data back to production environments, bypassing sandboxes (and the mess) in the process. This reduces the load and improves productivity, allowing users to populate, reinstate, and leverage these environments as they were designed.
No limits. Metallic SaaS includes unlimited Azure storage and unlimited retention. Period. It means businesses never encounter storage and retention limits, hidden costs, or egress fees again. And with zero hardware and automatic upgrades built in, admins get improved frictionless deployment and management while meeting SLA compliance.
Best of both worlds. Metallic™ Backup for Microsoft Dynamics 365 is built with the power of Commvault. Coupled with Metallic™ Backup for Salesforce, organizations large and small get single pane of glass management across invaluable CRM data. For those running multiple CRMs environments Metallic seamlessly spans both environments to ensure data is secure, compliant, and rapidly recoverable.
Want to learn more about Metallic™ Backup for Microsoft Dynamics 365? Join our upcoming webinar for more details and to see it in action.